For Owners of Successful Property Management Companies:


If You Want To Grow Your Property Management Company Faster and Bigger by Using

Marketing Experts

, Why Not Use the Best?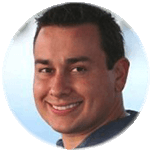 From the Desk of Bill Cotter, Owner of It's About Why Digital Marketing
We are the Digital Agency Running the Marketing for the Fastest Growing Property Management Company in the Nation
For Owners of Successful Property Management Companies
Find Out if These Marketing Services are Still Available in Your Area?
The property management company we helped grow recently merged in the biggest buy-out in residential property management history.
They started out with only a few hundred doors and ended up in the merger that resulted in 8,000+ doors in 3.5 years!
The online marketing was an integral part of the success it paid off bigger than any other marketing push in a residential property management merger ever!
So how did we do do it?
It was a team effort and we worked with a great company.

Through arduous tasks of R&D and a very talented implementation team we found new ways to create more leads than any one company can handle.

We took the best of the best in ALL of marketing over various industries, and we applied it specifically to property management. Now we know exactly what works, and what doesn't and discovered some major breakthroughs.
We're literally two years ahead of the competition and growing. Last month alone we doubled the amount of leads we normally create.... yes doubled! And the potential in 2020 is looking even better!.
So we need to expand. Are you ready expand? Because this is the time to seize the moment when owners of rental properties are spending more time online than every before.
Your company can utilize our services to get more quality owner leads, increase conversion rates, and ultimately get more doors per dollar very quickly without the guess work.

If you are interested, learn more by filling out the web form at the top of this page and we will have a brief consultation with you.
We Are Only Working With One Company Per Market (First Come, First Serve)
We want to dedicate to one company helping them become #1 for growth in their market. There can only be one #1 company per market.
We already have 14 markets spoken for with a waiting list. Fill out the web form at the top of this page to see if there is availability in your market(s).

No matter how big you are, or how much your marketing is currently producing, we guarantee there is significant room for improvement in generating more owner leads with with increased conversion rates.
First, we want to make sure your area is available, so please take 30 seconds to fill out the webform at the top of this page.
So How Much Does This Marketing Cost?
Obviously we charge far less than what we make for companies and we will discuss this with your individual needs when you fill out the web form on this page.


Why Worry About Marketing Fees When Potential Profit From Growth Is So Much Bigger?

A quick story- One of the first companies we worked for became the fastest growing property management company in Arizona. They grew from almost nothing to 1,100+ doors with monthly revenue of more than $100,000 pouring in within a couple years.
This is different than the fastest growing company in the nation we mentioned at the top of this page.
What was the secret of this Arizona based company's growth?
Well it wasn't saving a couple thousand dollars on marketing.
It was making several hundred thousand dollars on amped up marketing.... it added up to millions in revenue and now getting close to 8 figures in total revenue earned from maintaining that first big growth push.
They invested in their future early and it paid off significantly.
(This is not an income guarantee. We can't guarantee the future, we can only tell you what happened in the past so you can use that to make decisions for the future.)

You might not have the ambition for "millions" or maybe you do, or maybe you have ambitions for tens of millions... and that is ok. Your company can be a "one-market-company" or it can be a corporation with tens of millions in venture capitalist investments.

We've worked with both and have had success with all of them utilizing are proven marketing. We are simply looking for those who who want to invest in their growth because the principles we are built on are sound and work all the way from the bottom to the top if the company has the means to invest in their growth.

Those who want to "save" to grow have another thing coming to them. The reason? Because saving a few extra bucks this month on marketing is nothing compared to an influx of owners missed out on that would've paid thousands month after month for years!
You are building a business and we can help you build it faster than anybody else and increase your bottom line. We've proven it and are still currently doing it!
The property management market is hot right now
Take advantage by making hay while the sun shines.
There is SOOOO much money being poured into property management companies right now because other entrepreneurs see the potential. Do you?

If you want to capture a large chunk of the market, we are the right fit for you because we have already set the ground work and are ready to push the gas pedal all the way down in 2020.
We'll go beyond what anybody has ever achieved and we want to do it with you.
Who Is Our Marketing Not For....
If an owner of a property management company is obsessive about controlling everything then we probably aren't the right fit and that owner should not contact us.
We have learned a great deal of what works and what doesn't with creating owner leads and need some creative freedom to continue to attract the amount of leads we do attract.

We make decision based on statistics that proven our marketing to work.


If we don't make money for you then we are out of a job so we don't risk recreating the wheel.

We want owners who are dedicated to building their business and allow us to dedicate to providing quality leads. Together we can do more if we each stay focused on what we are best at doing.

Also as you know, it takes money to make money.

If an owner of a property management company is financially pinched and can't invest in their company's growth, than our services are not for them until they have built a profitable business. It really does take money to make money, even if doing SEO. There is no "FREE" marketing and even if you do it yourself, it is costing your time which is far too valuable.


If you are already successful but want to grow faster and bigger, if you want to outgrow your competitors, and/or if you want to build like or beyond the fastest growing companies in the nation, then we are your best option for professional marketing, period.

I know that sounds presumptuous, but the sky is the limit right now and we have the results to prove it.
To learn more, get a hold of us by filling out the form at the top of this page and we will be in contact with a free consultation.

Copyright 2019 It's About Why LLC, All Rights Reserved